A selection of books that have recently made their way to the library...
France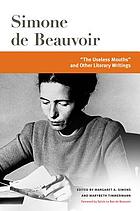 Aragon, André Breton, and Lionel Follet. Lettres à André Breton: 1918-1931. [Paris]: Gallimard, 2011.
Ayres-Bennett, Wendy, and Magali Seijido. Remarques et observations sur la langue française: histoire et évolution d'un genre. Paris: Classiques Garnier, 2011.
Badiou, Alain. Entretiens. 1, 1981-1999. [Caen]: Nous, 2011.
Beasley, Faith Evelyn. Teaching Seventeenth- and Eighteenth-Century French Women Writers. New York: Modern Language Association of America, 2011.
Beauvoir, Simone de, Margaret A. Simons, Marybeth Timmermann, and Sylvie Le Bon de Beauvoir. "The Useless Mouths", and Other Literary Writings. Urbana: University of Illinois Press, 2011.
Blanchard, Jean-Vincent. Éminence: Cardinal Richelieu and the Rise of France. New York: Walker & Co, 2011.
Bonnefoy, Yves. Sous le signe de Baudelaire. Paris: Gallimard, 2011.
Cerquiglini-Toulet, Jacqueline. A New History of Medieval French Literature. Baltimore: Johns Hopkins University Press, 2011.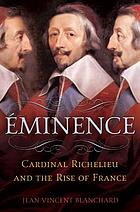 Mouysset, Sylvie, Jean-Pierre Bardet, and François-Joseph Ruggiu. Car c'est moy que je peins: écritures de soi, individu et liens sociaux : Europe, XVe-XXe siècle. Toulouse: CNRS, 2010.
Murray, Brittany, Diane Perpich, and Fadela Amara.Taking French feminism to the streets: Fadela Amara and the rise of Ni Putes Ni Soumises. Urbana: University of Illinois Press, 2011.
Paige, Nicholas D. Before Fiction: The Ancien Régime of the Novel. Philadelphia: University of Pennsylvania Press, 2011.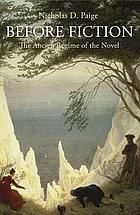 Palmer, Susan J.
The New Heretics of France: Minority Religions, La République, and the Government-Sponsored "War on Sects".
New York: Oxford University Press, 2011.
Pastorello, Thierry. Sodome à Paris: fin XVIIIe-milieu XIXe siècle, l'homosexualité masculine en construction. [Paris]: Creaphis, 2011.
Skornicki, Arnault. L'économiste, la cour et la patrie: l'économie politique dans la France des Lumières. Paris: CNRS, 2011.
Tsien, Jennifer Shianling. The Bad Taste of Others: Judging Literary Value in Eighteenth-Century France. Philadelphia: University of Pennsylvania Press, 2012.
Voltaire. Un jeu de lettres: 1723-1778. Edited by Nicholas Cronk, et al. Orléans: Paradigme, 2011.
Anselmi, Gian Mario, and Gino Ruozzi. Banchetti letterari: cibi, pietanze e ricette nella letteratura italiana da Dante a Camilleri. Roma: Carocci, 2011.
Asquer, Enrica. Storia intima dei ceti medi: una capitale e una periferia nell'Italia del miracolo economico. Roma [etc.]: Laterza, 2011.
Beltrami, Pietro G. La metrica italiana. Bologna: Il Mulino, 2011.
Canova, Gianni, and Luisella Farinotti. Atlante del cinema italiano: corpi, paesaggi, figure del contemporaneo. Milano: Garzanti, 2011.
Carotti, Carlo. Le donne, la famiglia, il lavoro nel cinema di Pietro Germi. Milano: Lampi di stampa, 2011.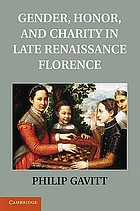 Dante poeta e italiano: legato con amore in un volume : mostra di manoscritti e stampe antiche della raccolta di Livio Ambrogio : Roma, Palazzo Incontro, 21 giugno-31 luglio 2011 : catalogo. Roma: Salerno, 2011.
Francesco Petrarca, 1304-1374 : atti del XXVI Simposio internazionale di studi italo-tedeschi "Francesco Petrarca nel 700o anniversario della nascita" = Akten des XXVI. Internationalen Symposiums deutsch-italienischer Studien "Francesco petrarca zur 700. WiederKehr des Geburtstages." Merano : Accademia di studi italo-tedeschi, [2011].
Fukushima, Osamu. An Etymological Dictionary for Reading Boccaccio's Decameron. Firenze: F. Cesati, 2011.
Gavitt, Philip. Gender, Honor, and Charity in Late Renaissance Florence. New York: Cambridge University Press, 2011.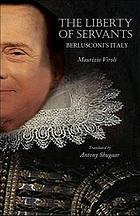 Lucht, Hans. Darkness Before Daybreak: African Migrants Living on the Margins in Southern Italy Today. Berkeley: University of California Press, 2012.
Mattone, Antonello, and Pinuccia F. Simbula, eds. La pastorizia mediterranea: storia e diritto, secoli XI-XX. Roma: Carocci, 2011.
Pignotti, Lamberto, and Stefania Stefanelli. Scrittura verbovisiva e sinestetica. Pasian di Prato (Udine): Campanotto, 2011.
Viroli, Maurizio, and Antony Shugaar. The Liberty of Servants: Berlusconi's Italy. Princeton: Princeton University Press, 2012.